Clinical stay – Alberto Fernández Training Center
Last October 2020, a clinical stay promoted by Galimplant and theAlberto Fernandez Training Centertook place in Ibiza. Place where Dr. Alberto Fernández provides and imparts specialized training throughout the year, focusing on oral surgery and bone regeneration among others.
Marked by its practical nature, the training given in it is presented to us as an up-to-date training offer of the highest quality, which year after year brings together hundreds of professionals from the Balearic Island. Oral Implantology, eager to increase their knowledge in the field from the hand of one of the greatest national and international experts in this field.
From Galimplant we actively collaborate with the entity, acting as sponsors, we always provide the best materials, equipping students with all the instruments and tools necessary to carry out the practical part of courses and stays.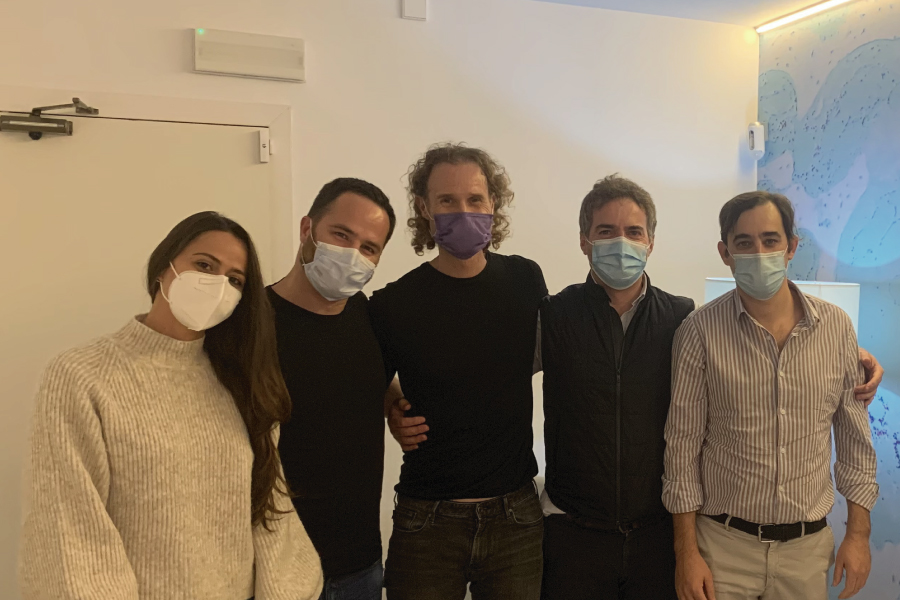 The clinical stay
On this occasion and due to the exceptional situation we are currently experiencing, the stay was marked by the measures against Covid-19, which were respected by assistants and teachers throughout the course of the day. With a classroom perfectly equipped to carry out both the theoretical and practical parts, the trainees were able to enjoy an ideal and enviable space to carry out the training.
It should be noted that the operating room of the Fernández Clinic, the place where the practical part took place, is classified as Major Outpatient Surgery, with all the tools and devices necessary for its correct performance.
Regarding the material and instruments needed to carry it out, Galimplant provided the trainees with all kinds of tools and materials necessary for it. Presenting and introducing them to the wide range of possibilities of the Galimplant System.
LThe training was divided and structured into two sections, one practical and the other theoretical. The assistants accompanied Dr. Alberto Fernándezin his operating room, where he showed them his activity and usual surgical procedures, in addition to attending and answering all the doubts and questions that arose in the students throughout the morning.
Once the activity in the operating room was over, the purely theoretical section began. The trainees enjoyed theoretical classes with presentations in Keynote format, addressing topics such as bone regeneration, zygomatic implants or immediate loading. They also discussed and reviewed in depth all the concerns and questions that appeared to them throughout the clinical stay.
Galimplant in collaboration with the center
It is an honor and pride for us to be able to collaborate with professionals of such caliber, who day after day strive to add value and content to the universe of oral implantology.
We would like to thank the Alberto Fernandez Training Center for the treatment received at all times and for counting on us continuously in their training plans and projects.