We strive to offer quality:
Surgical boxes for Galimplant implant surgeries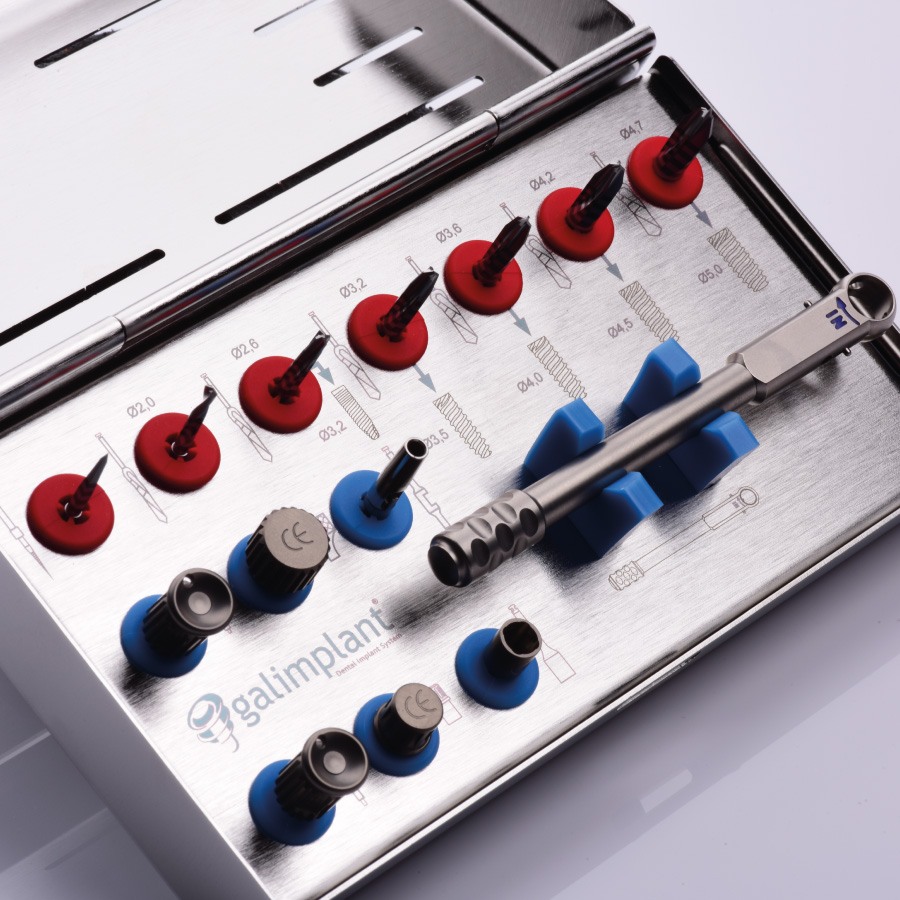 Esta caja contienelo mínimo necesario parala colocación de un implante Galimplant.
Spear drill

Burs of different diameters

Keys

Dices

Drills extender

Motor key

Non-dynamometric ratchet
This box contains everything necessary forthe placement of a Galimplant implant and its prosthesis.
Spear drill

Drills of different diameters

Drills with stop for 6mm implants

Keys

Dices

Circular scalpel

Motor key

Drills extender

Direct to implant ratchet wrench

Overdent key

Non-dynamometric ratchet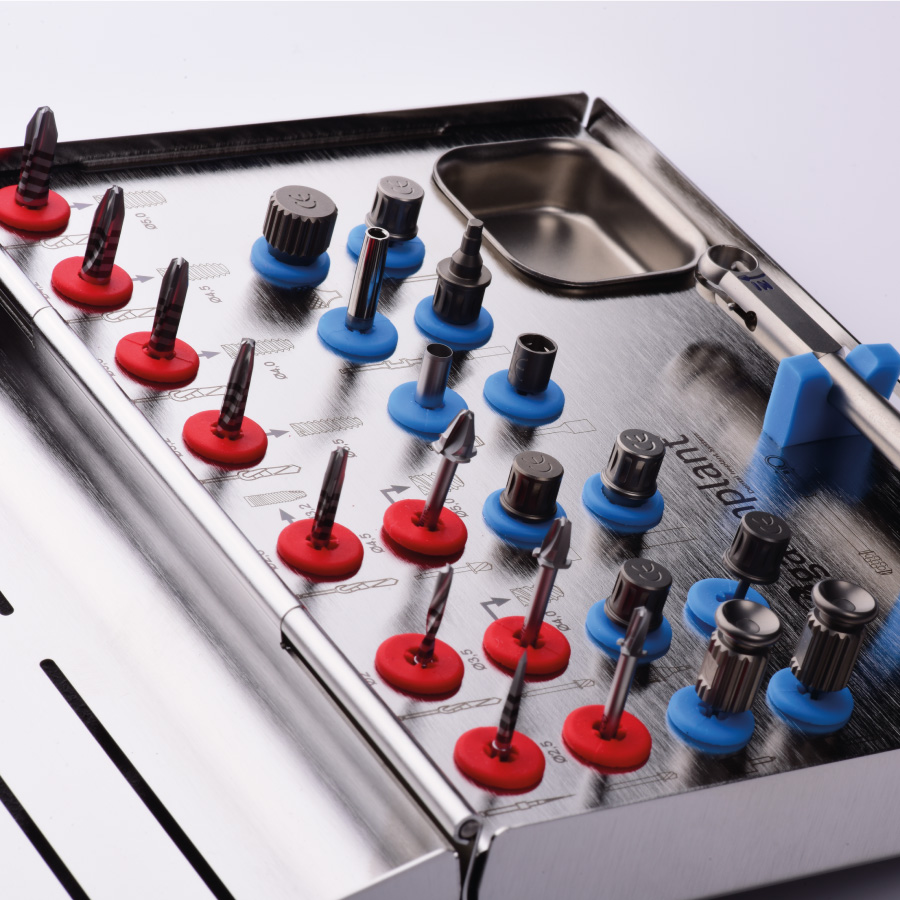 Our 3D surgery department offers solutions adapted to the needs of clinicians.
Planning, simulation and exclusive software for safe, efficient and practical operation.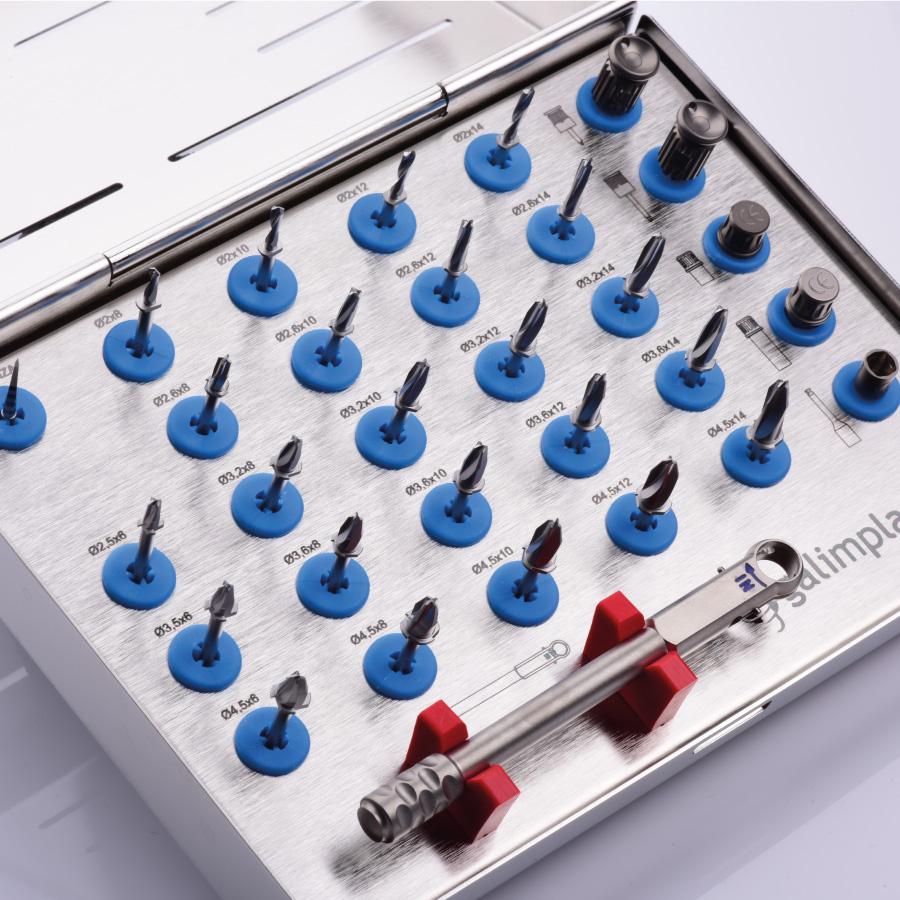 This box contains top drills for the placement of Galimplant implants.
Spear drill

5 groups of top drills of different diameters and lengths

Keys

Dices

Motor key

Non-dynamometric ratchet
A surface treatment as unique as our connection, perfected over time based on testing, science and technology.
It consists of a coarse-grained sandblasting and subsequent triple acid etching.
Contains drills and tools necessary for the installation of zygomatic implants. In addition, it contains attachments for the selection and placement of transepithelial abutments.
Drill extra long spear

Ball drills

Side countersink drills

3 groups of drills of different lengths

Surgical and prosthetic keys

Long implant holder

Manual screwdriver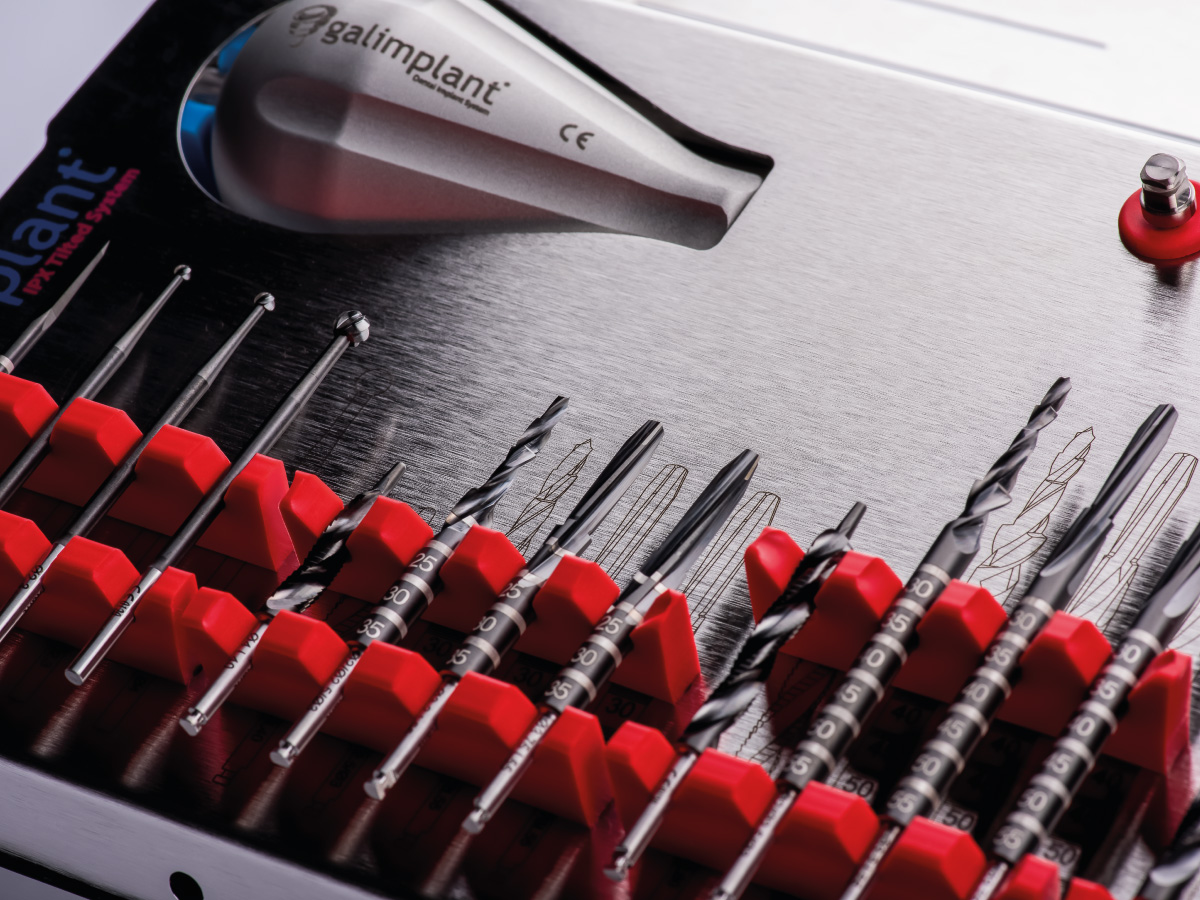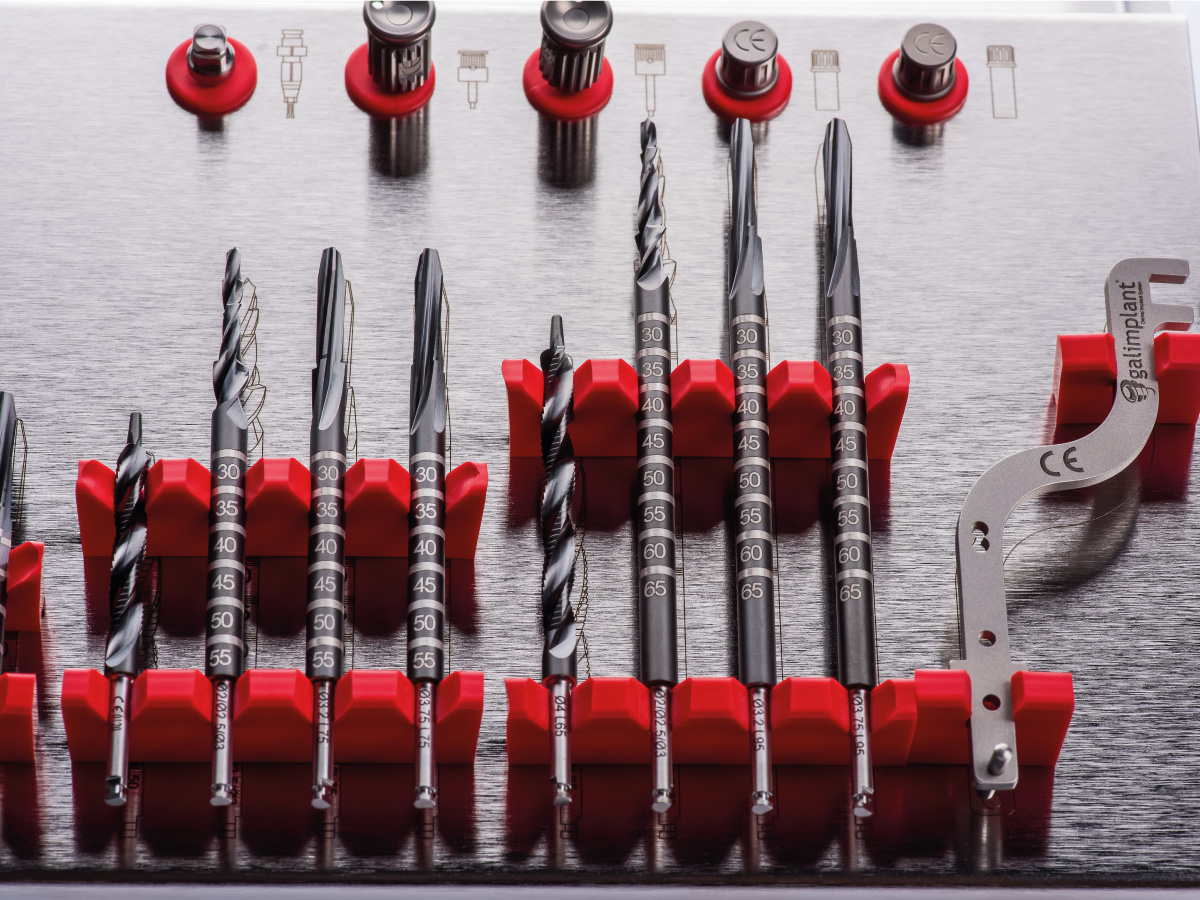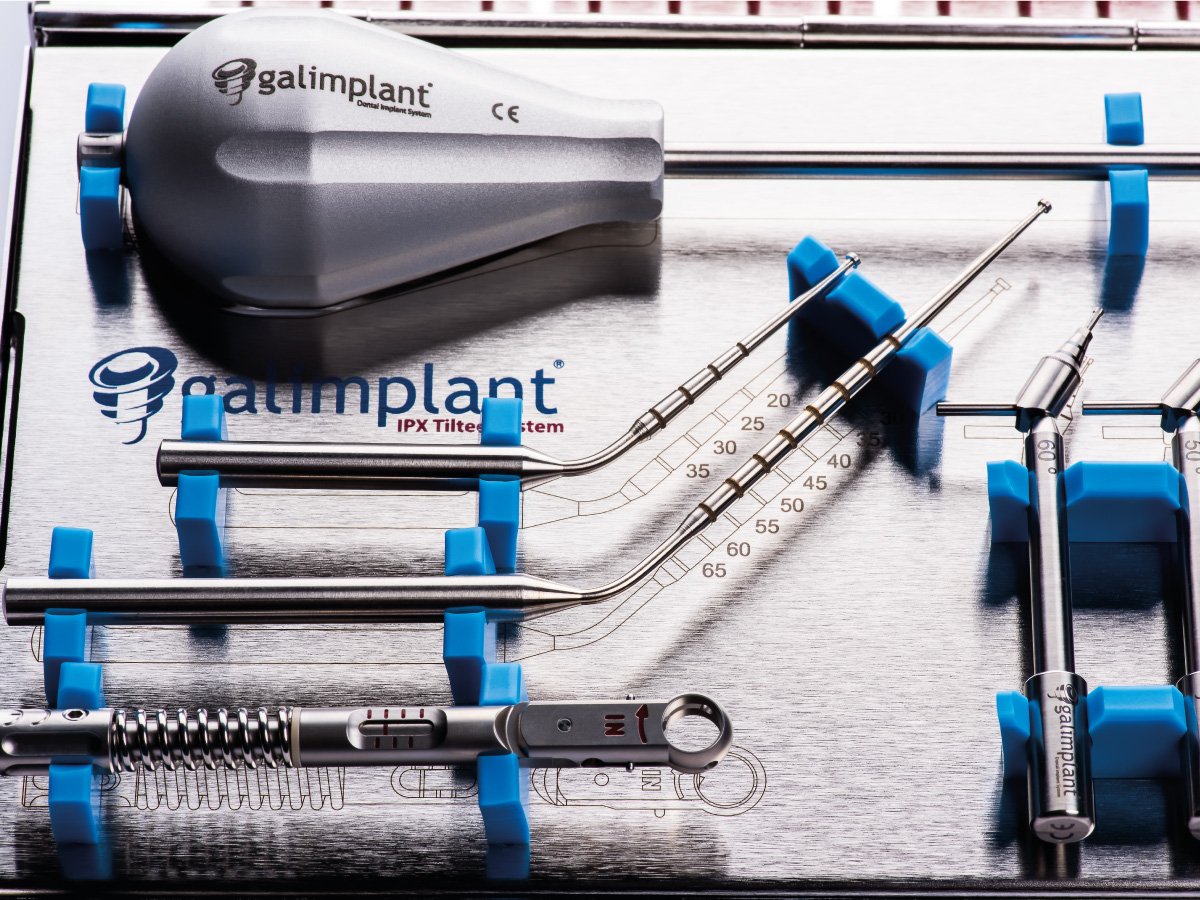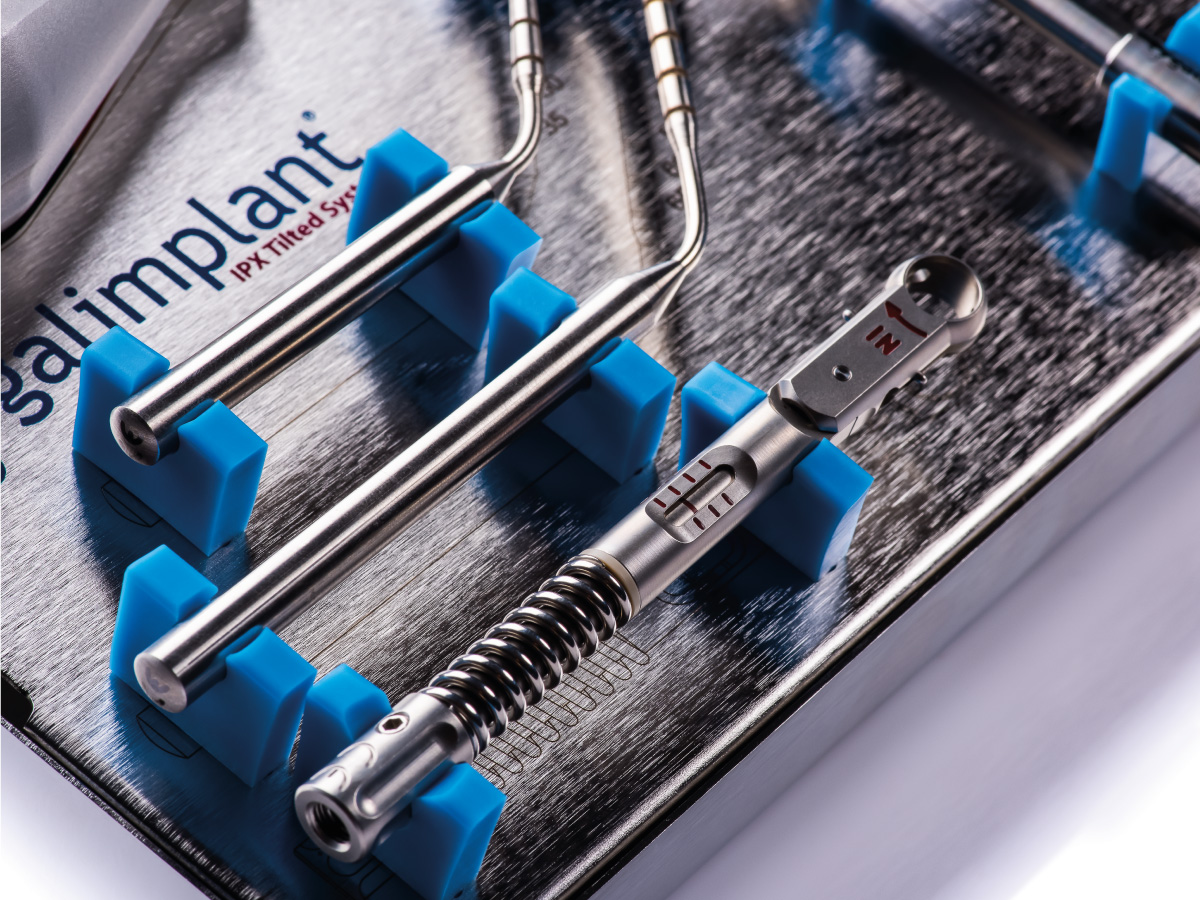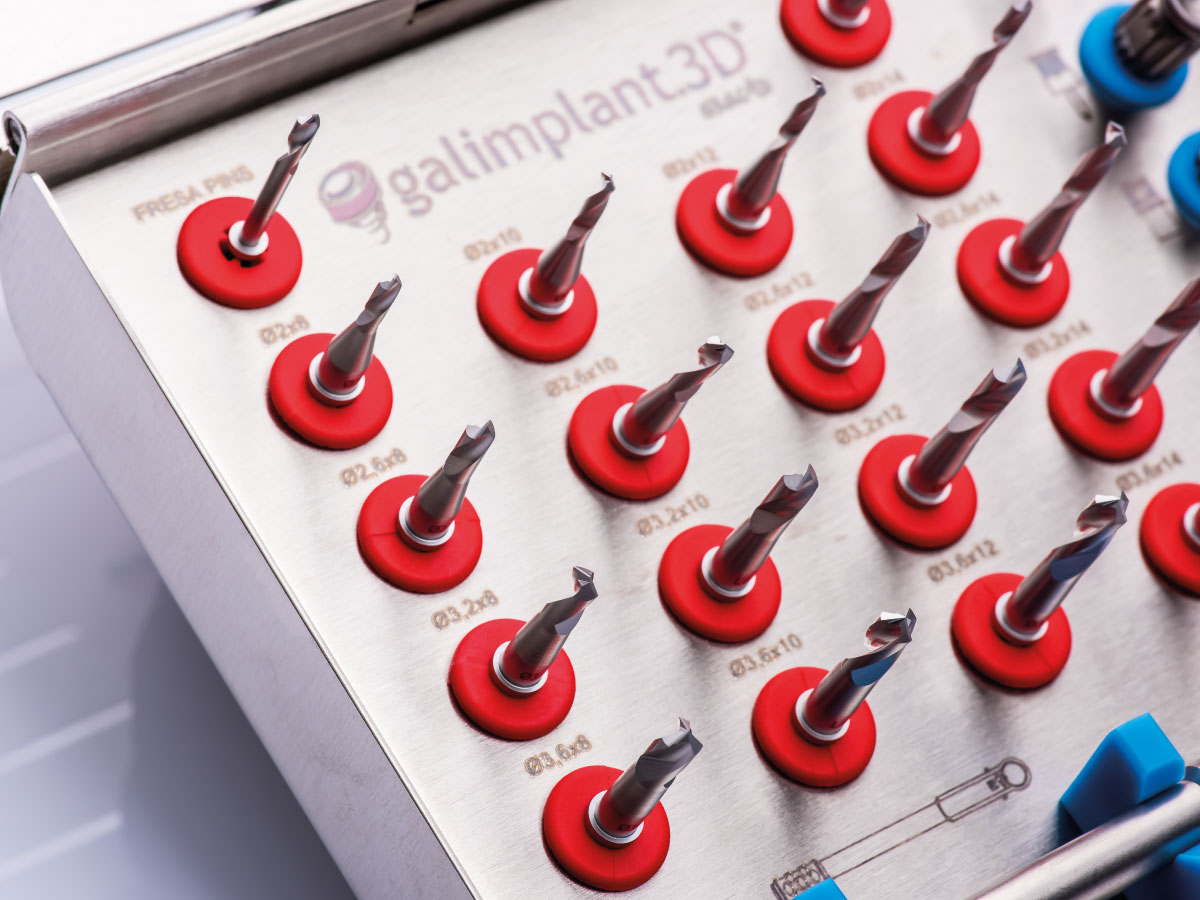 Designed to perform any guided surgery with the Galimplant 3D Exacto system.
Special drills for guided surgery of different diameters and lengths

Keys

Dices

Manual dice

Guided surgery reducer

Non-dynamometric ratchet